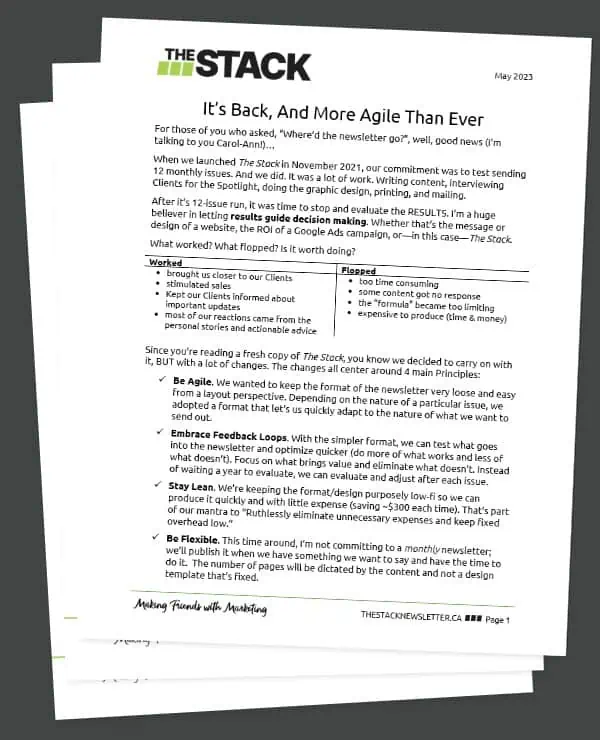 The Stack is a free printed newsletter mailed to our Clients periodically.
Through The Stack, we bring a smile, a "huh?", and some motivation to improve your marketing. It's all about Making Friends With Marketing.
Customer Spotlight: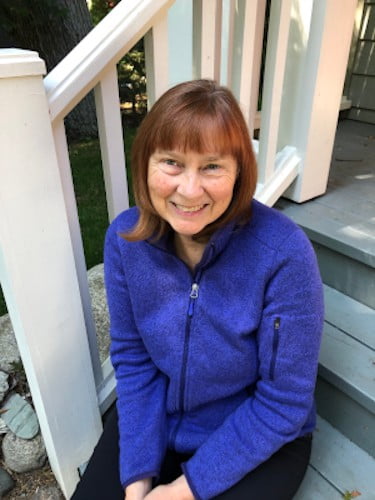 Janet Read, Artist I create work for private commissions, public, commercial, and non-profit galleries. My work is available from the Art Gallery of Ontario Art Rental, exhibitions, my studio in Innisfil, the MacLaren Art Auction, and the Whitby Station Gallery, (Drawing for Art). My most recent solo exhibition was at the Heliconian Club of Toronto,…
"Marketing is about the CUSTOMER, not the product."
–Dan Kennedy
Gravity Hacks
Bite-sized ideas, insights, and musings for increasing the Gravity of your business.
Your domain name is an essential business asset that lives at the heart of your business. It gives life to your website and email. Lose your domain, and you've got a painful road to recovery. To be clear, your domain name is NOT your website….
Maybe it's because of how simple they look that bullets are underappreciated for their power to engage and convert. With a little bit of thought, adding a well written bullet to your writing will: Capture your reader's attention by drawing their eye to the bullets,…
Why should I believe you? We live in a world of hyper claims, especially online. This is the era of #fakenews, style over substance, and competing expert opinions. We see it with an endless array of shiny objects and ideas du jour: diets, fashion, marketing…