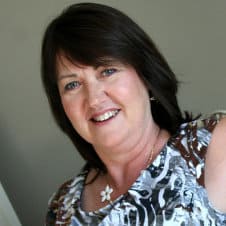 FamilyTLC is a highly trained group of regulated professionals supporting individuals, couples, and families. Locations in Barrie, Orillia, and Newmarket.
What's a fun fact about you that people don't know?
Back a couple years ago I was in a car accident that caused my car to be written off. Determined to buy an electric vehicle I walked for about 2 years until I was gifted some money from my mother. I used that money to purchase my Tesla which I absolutely adore. Two major things I love about the car is that it drives fast, and it allows me to make people laugh by all the fun out of the box features the car comes with ie. the whoopie cushion.
What's the smartest thing you've done in your business?
Creating what we call the Family TLC method. Through collaboration with our clients we are able to create a roadmap to our client's success. It allows for flexibility to use modalities that are best suited for the client and that their therapist is well versed in. At its core though it ensures we are providing the best practices for our clients.
If you could give your younger self one piece of advice what would it be?
Not to try and build the business alone for so long. Starting off in private practice on my own, I was in a mindset of wanting to do it all by myself. As I grew my team (adding admin and therapist staff and seek outside expertise such as GravityStack) so did the reach and impact of the business. We have since added a supervisor training program, build new branches such as the Zaagchigawdewin Indigenous Branch and the Separation and Divorce Branch. Ultimately, we are now able to make more lives better than I could have done alone.
What do you wish every client knew about doing business with you?
Our mission of making lives better applies not only to our clients and communities, but to our staff as well. We recognize the importance of a healthy work culture and work life balance. We realize the importance of ensuring our employees are healthy and feel at their best, to ensure they can help our clients reach their goals. Through things like training, peer clinical support groups, clinical supervision we truly strive to practice what we preach to our clients.