Lance Sosnowich @ EZ-PAC Truck Tray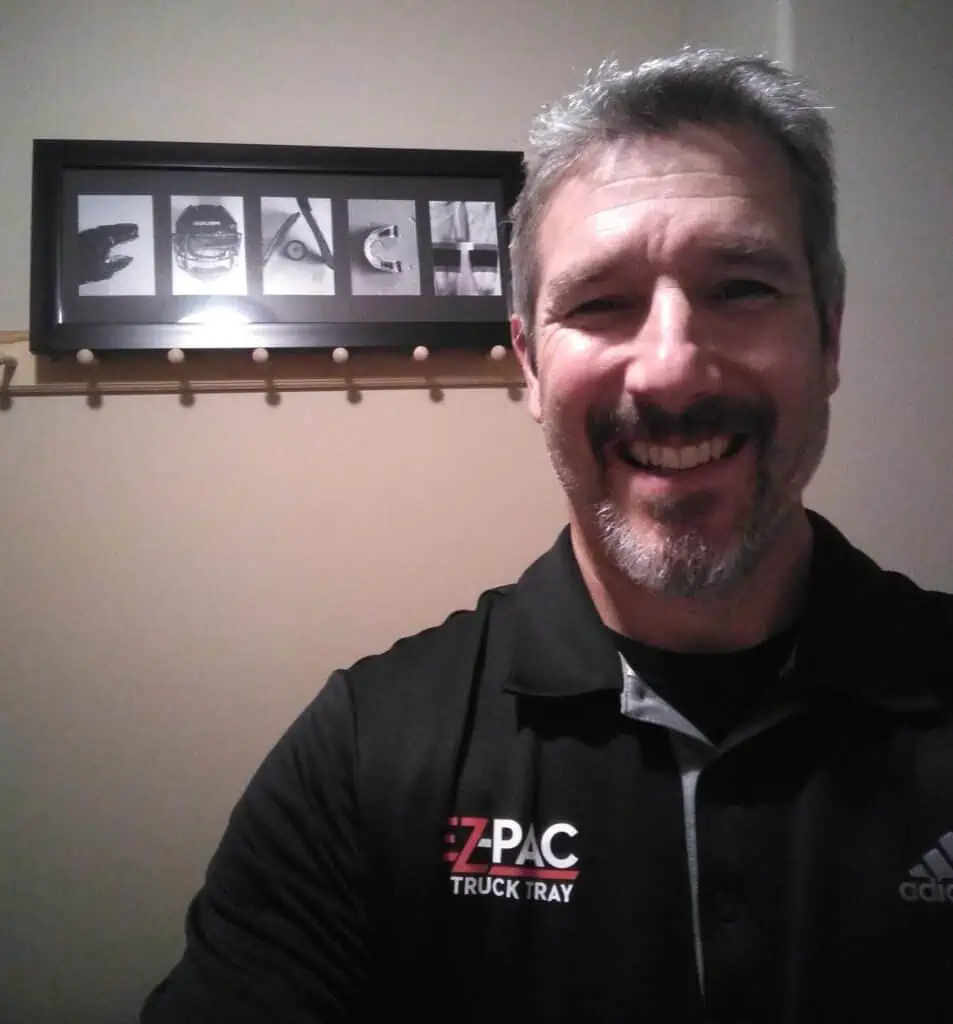 Lance Sosnowich, Founder & CEO
EZ-PAC Truck Tray is a family owned and operated business and Lance is the proud innovator of this Made in Canada truck bed accessory that makes it effortless to load, secure and pack up your truck bed – for family or business.
What's a fun fact about you that people don't know?
I've been a hockey coach for ten years! Coaching is a big part of my own life satisfaction; working with young players is really inspiring. It helps the kids on ice and in life. And for me, it's fun and fulfilling getting to build relationships with these young people and it really builds a sense of community for everyone involved. I also loved getting on the ice with my own kids!
What's the smartest thing you've done in your business?
Hands-on involvement with customers. I like the personal interaction of assessing their needs and engaging with their installation. I like actually getting in there and seeing the truck, seeing the fit and making the necessary changes. I don't want to be this nebulous Corporation you interface with – I'm a real person. I'm not just the owner or inventor of this thing – I'm right in there installing these Truck Trays and making sure they fit perfectly to your individual truck too.
People are actually surprised by this sometimes; 'Lance, you actually showed up?!' Yeah, I actually show up!  Because I'm not just the owner/operator/maker – I want that real time (and in person) feedback with my customers. This was especially true in the first few years of the business, but I still always have a hand in it.
If you could give your younger self ONE piece of advice, what would it be?
"Don't wait too long to take a chance on a dream." You can't be so afraid to take those risks. It's easier said than done in retrospect, so I hold on to what I've learned and practice it now. I try not to have any regrets. If you feel it in your gut, take action – try it!
What do you wish every Client knew about doing business with you?
There's a real family behind this business – and not just the faces posted to show that this is a small business, but my son, daughter and wife all actually work with me. We're all in this together as a truly family owned and operated setup.
Beyond that, the EZ-PAC Truck Trays are made in Ontario – so we know the value of keeping things local!