Janet Read, Artist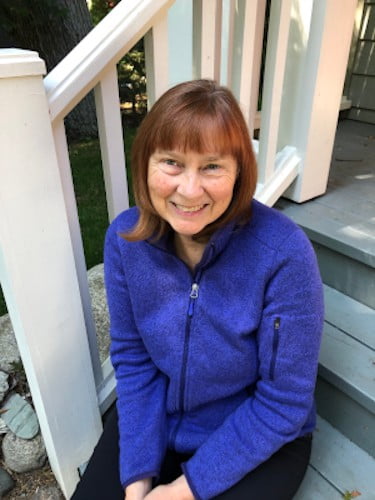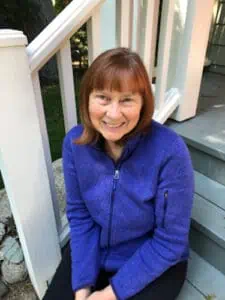 I create work for private commissions, public, commercial, and non-profit galleries. My work is available from the Art Gallery of Ontario Art Rental, exhibitions, my studio in Innisfil, the MacLaren Art Auction, and the Whitby Station Gallery, (Drawing for Art). My most recent solo exhibition was at the Heliconian Club of Toronto, where I was Visual Artist in Residence in 2020-21. Work is currently at the Art Gallery of Northumberland in Ambient Landscapes until October 15, 2022.
Exhibitions in commercial and public galleries include the Robert McLaughlin Gallery, Oshawa, the Varley Gallery, Art Gallery of Peterborough, Whitby Station Gallery and the Art Gallery of Northumberland. Paintings can be found in public and private collections from England to Australia.
What's a fun fact about you that people don't know?
I am an avid sailor and reader, though not simultaneously. I love mystery novels. Armchair travel has helped a lot over the past few years.
I grew up near Lake Simcoe but was born, and attended university in Toronto. My roots go back to Irish settlers in the Ottawa Valley, Belfast, and county Wexford in Ireland, explaining a fondness for fiddle music, poetry and the sea.
Residencies in Newfoundland and Ireland, and travels in Norway, Iceland, the high Arctic, and Scotland encouraged my love of the ocean and those liminal spaces where land and sea meet.
What's the smartest thing you've done in your business?
Continuing to expand contacts with arts organizations, doing volunteer work, and developing social media are all things I will continue in the future. I just completed a stint as managing editor for the Ontario Society of Artists 150th anniversary publication, in full colour, with commissioned essays, and images from over nine major public collections. Our team was delighted to receive a Heritage Grant in support of this anniversary project.
If you could give your younger self ONE piece of advice, what would it be?
To my younger self I would say: be brave and confident in your vision.
What do you wish every Client knew about doing business with you?
For potential patrons I would say that I am flexible and enjoy commission work. My work is abstract but very accessible and relates to landscape, most recently, travels in the High Arctic of Canada and Greenland. The experience of travel in the high Arctic, pre-pandemic, inspired a body of work that is ongoing, branching out into mixed media as well as oil on linen works.
I am always pleased to hear that folks who have collected my work enjoy it more as time passes, it acquires deeper meaning for them. That is a special and rewarding sense of accomplishment.