There's never been a better time…
With Joomla On Life Support,

Now's The Time

To Move Joomla To WordPress
(98% of the world already has)
Even The Joomla Developers Are Jumping Ship…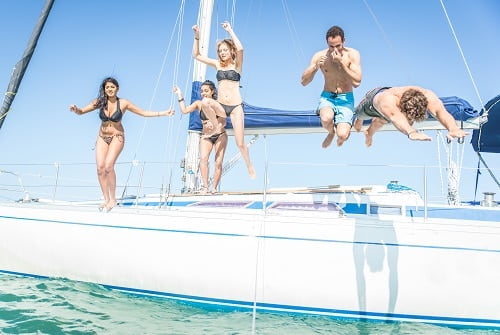 In the last 10 years, WordPress has gone from powering 13% of the world's websites to a whopping 43%, leaving Joomla on life support at a meager 1.7%. At that rate, there won't be much left of Joomla in 5 years!
And it shows.
Joomla 4 was originally planned to be released in 2018. If you did the math, that's 3 years late.
And we're not surprised: Most of the major Joomla extension developers have jumped ship to WordPress because they saw their Joomla customer base evaporating. All the innovation is jumping over to WordPress.
Our Recommendation: If you're planning to be active in business for the next 5 years and you're running Joomla, then it's high time to make the switch to WordPress.
And We're Making It EASY To Switch
EASY. We've already done several Joomla to WordPress conversions and have the process pretty well worked out. We can bring over your content (including pictures and comments), users, re-create important functionality in WordPress, and give it a spiffy mobile-optimized facelift.
$350 Bonus!
Stack Your New Website With a Web Care Plan
You're going to need a web care plan to keep your new WordPress site running at peak performance: hosting, security, technical support, warranty and more.
And to make it easy, we're giving you $350 towards your choice of web care plan. That means you can get 1-year of the standard plan for FREE . Or, use your $350 towards upgrading to the Leader Plan and get things like unlimited site updates and a total website refresh every 2 years.
Interested In Switching?
If you're at all interested, then let us know and we'll:
size-up your site
find out what other changes you want to make
give you a no-obligation quote
answer all your questions
Just fill out the form, email support@gravitystack.ca, or call Jen at (705) 792-7155.