Definitive Guide to Setting Up & Troubleshooting Your Email
Let's get your Email setup and working for you…
You can access your webmail from any web browser. Make sure you have your password handy, unless it's stored in your browser. Webmail is using Roundcube.
In your web browser, in the address bar, go to mail.yourdomain.com/webmail, like this:


Enter your email address and password when prompted: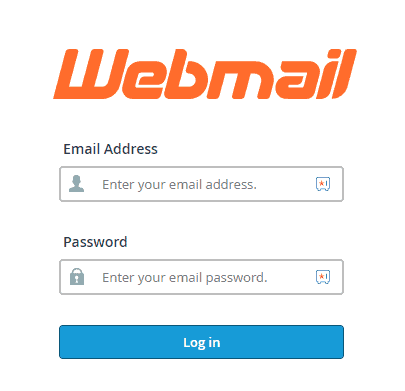 Choose Roundcube if it asks. If you've already selected it as default, you'll go straight to your inbox and can start using it.
Update the way you see and send messages by updating these settings: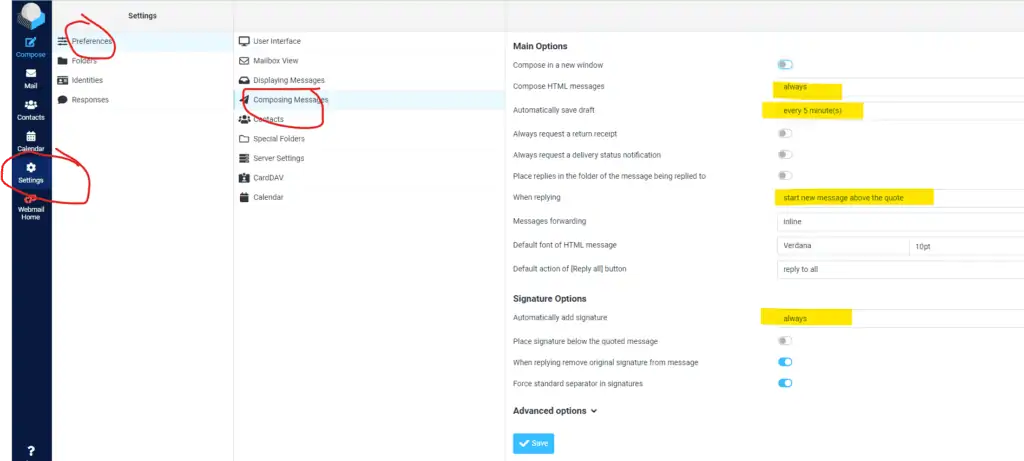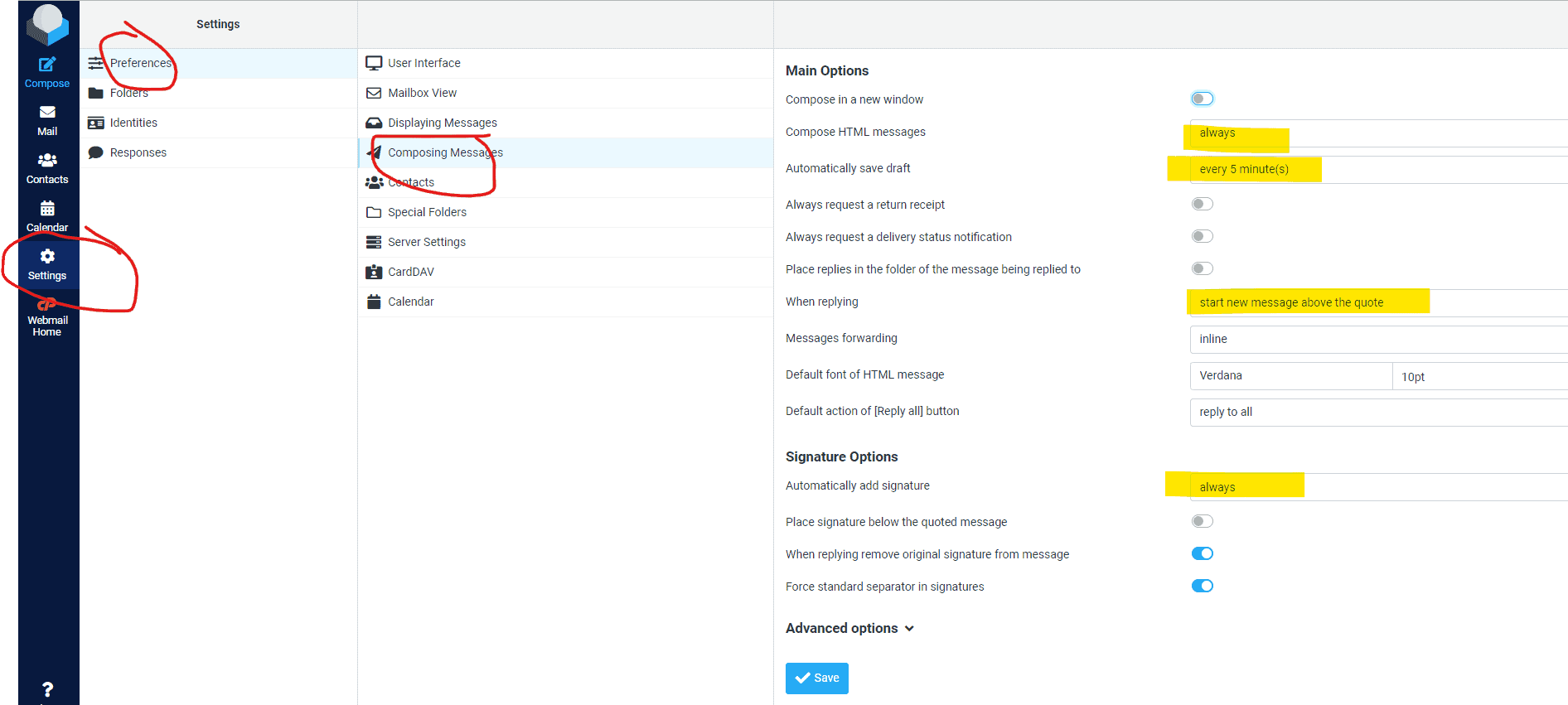 Add Your Signature File with these settings:

In the signature box, click on the icon to turn on the toolbar so you see this to edit:
Username: your full email address
Password: as provided
Incoming Server
server: mail.yourdomain.com
Port : 993
use SSL: yes
Outgoing Server
Server: mail.yourdomain.com
Port : 465
Use SSL: yes
authentication: password

(where it says yourdomain.com, put in your actual domain)
Which to Choose, IMAP or POP3?
IMAP and POP are two different ways to access email. If you want to access your email from several devices, like your computer and phone, and have all the messages synchronized, IMAP is the way to go.
IMAP
IMAP stores all your email on the server, and each device accesses the server to show you your messages. You can access from any device, and your inbox and other folders will be the same, because it's reading off the server, not stored on your device.
You can check messages quickly and only when you click on it. It's faster than POP.
POP
(We do not support POP because it's more trouble than worth!)
POP is different than IMAP, because it pulls all the messages from the server and stores them on your device and usually deletes from the server. Once it's downloaded, it's on that device, and you need to be sure that device is backed up! You can't sync the same message on your other device.
Here are the instructions for setting up the Outlook desktop application on your Windows or Mac computer. Make sure you have a newer version of Outlook.
In your toolbar, you'll see an icon for "Outlook". Open the "Outlook" App (not the one in your browser)

Click on "File" in the top left of the menu
Choose "Account Settings"
Click "Account Settings" from the drop down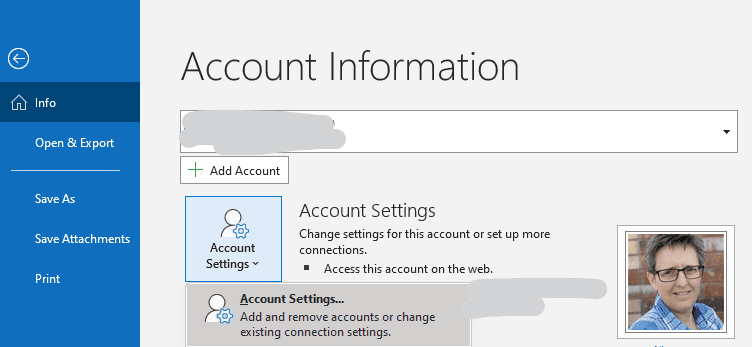 To add your IMAP account, click "New"
Enter your email address you want to add.
Click on "Connect" for it to autodetect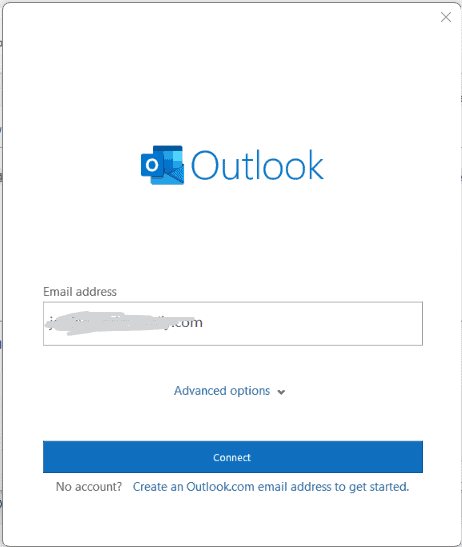 Depending on your version, it will auto connect properly. If you see "something when wrong", click on "change account settings"
Change Incoming server to this: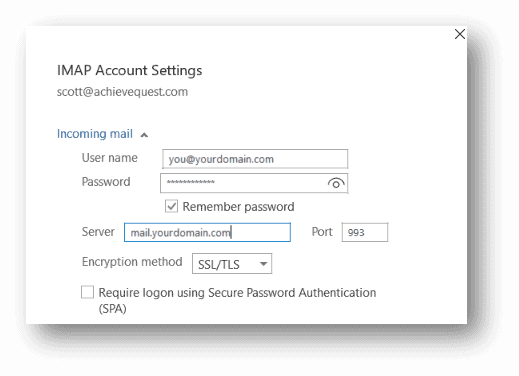 Change Outgoing server to this: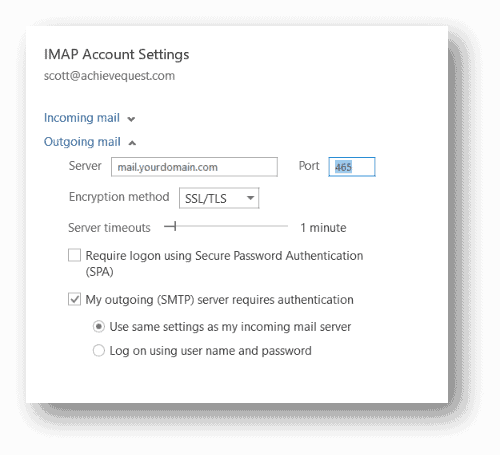 Save the settings, and you should get green checkmarks, and you're ready to test.
Click on "Mail" icon at the bottom of your screen
Click on "Preferences"
Click "Add New Account"
Fill in the IMAP settings like this:
Open the Outlook App
Click on the "house" icon at the top
Click on the "gear" icon at the bottom like this: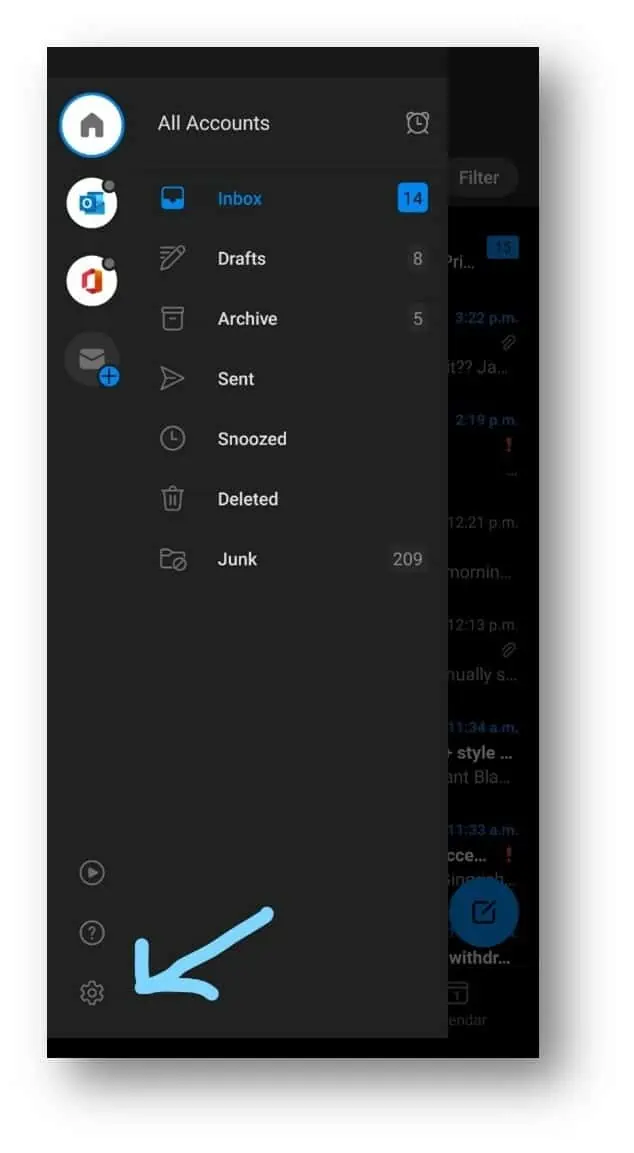 To add a new account, click on "add email account"
Click "add an email account" from the pop up list
Type in your email address and "continue"
It should detect IMAP and ask for your password. Fill that in along with your Full Name and Description
Click "Advanced Settings" at the bottom
Fill in the settings like this: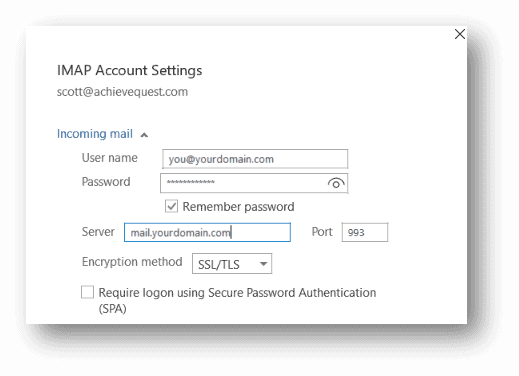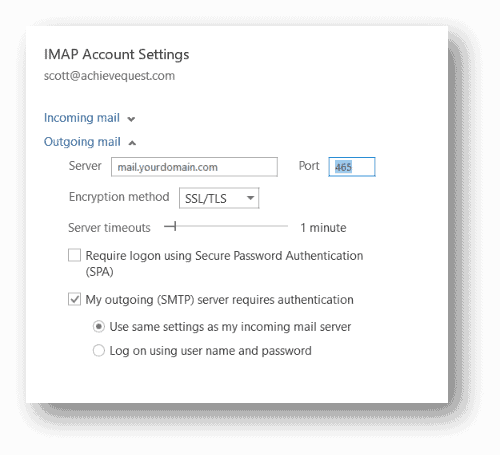 Click the checkmark at the top to save
Test
Go to "Settings" for the phone
Click "Mail"
Click "Add Mail Account"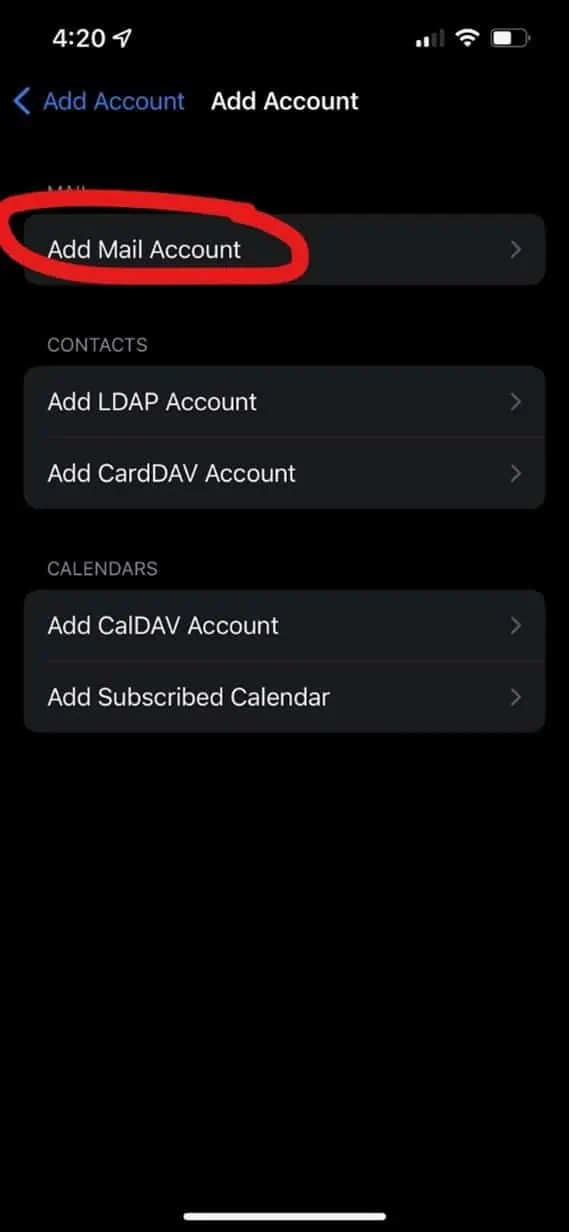 Choose "Other"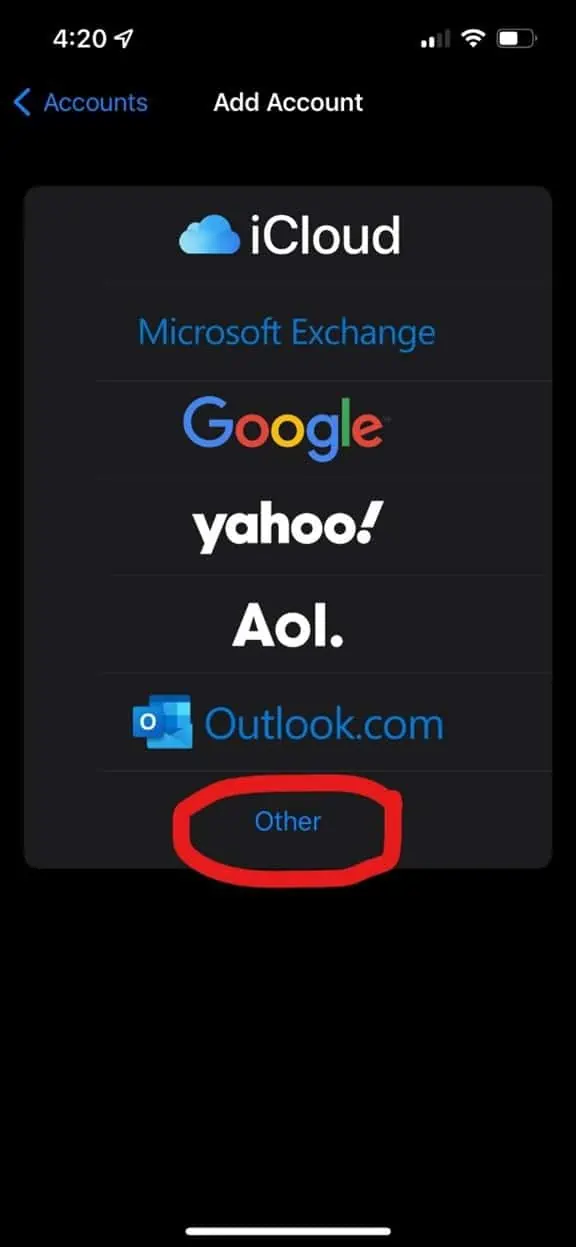 Choose "IMAP" on the list
Fill in your Name, email address, password and Description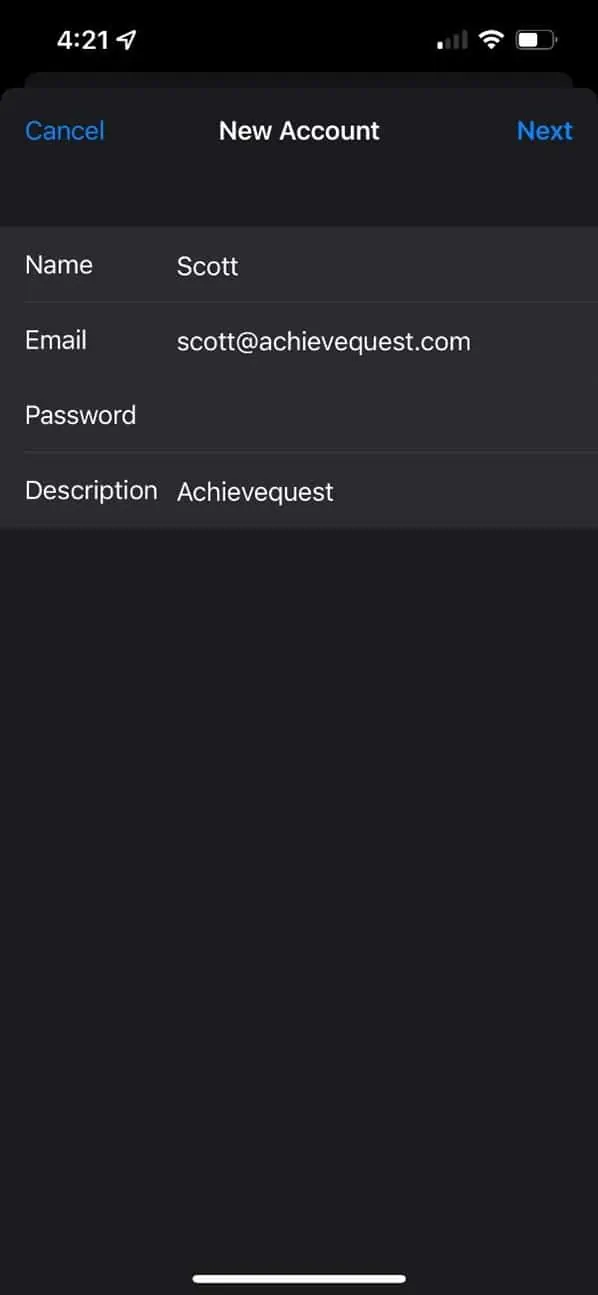 Fill in the advanced details with your information. This example is for scott@achievequest.com: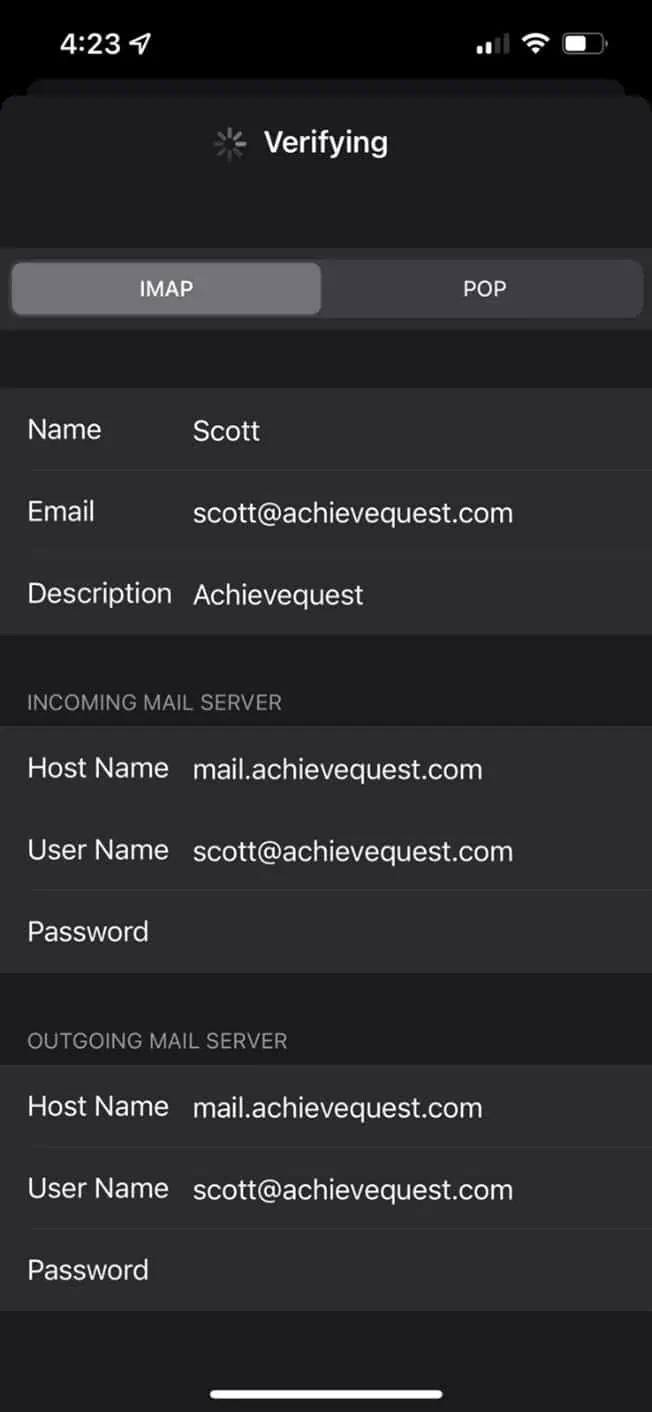 Click "next" to verify.
Select "notes" if you want to use them or just "mail":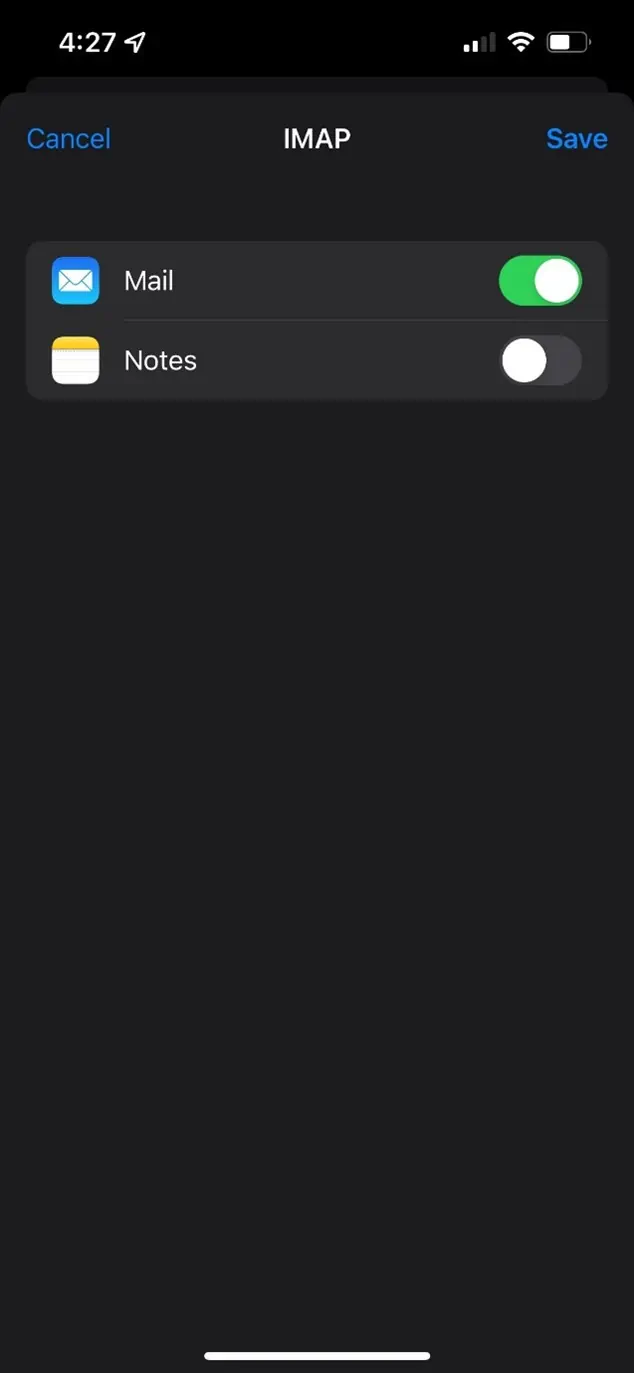 Click next and you should see your account in the list. From here you can go to your inbox and send a test email.